Scenery
Details
A lot of atmosphere is conveyed via some small details here and there: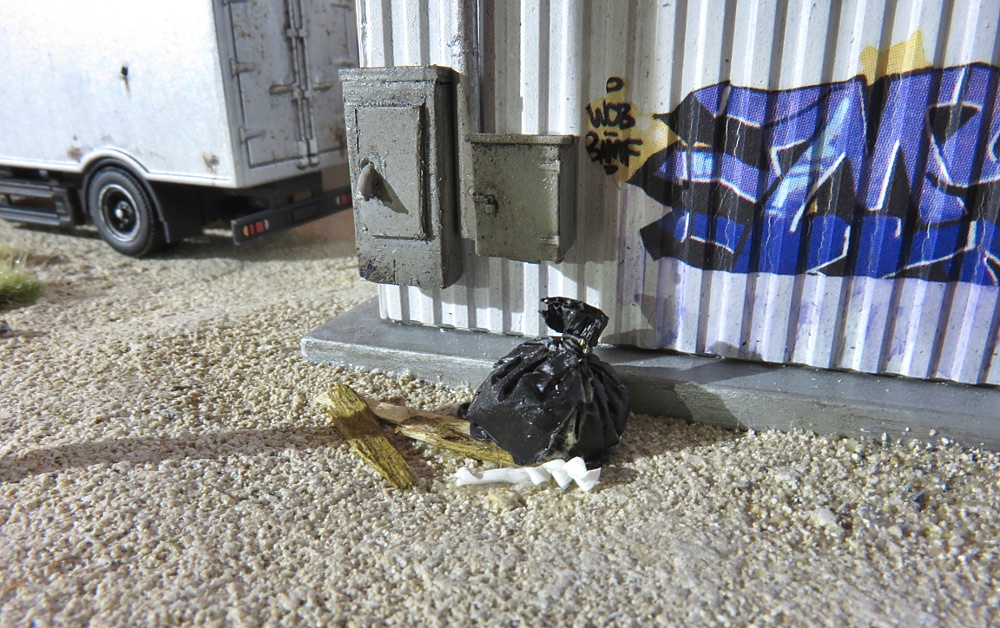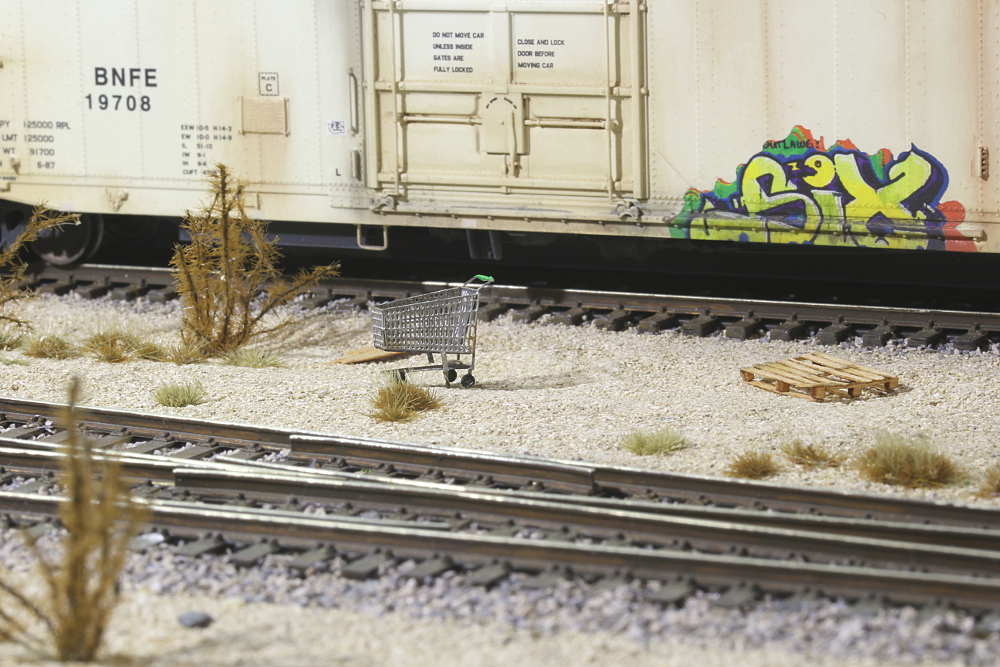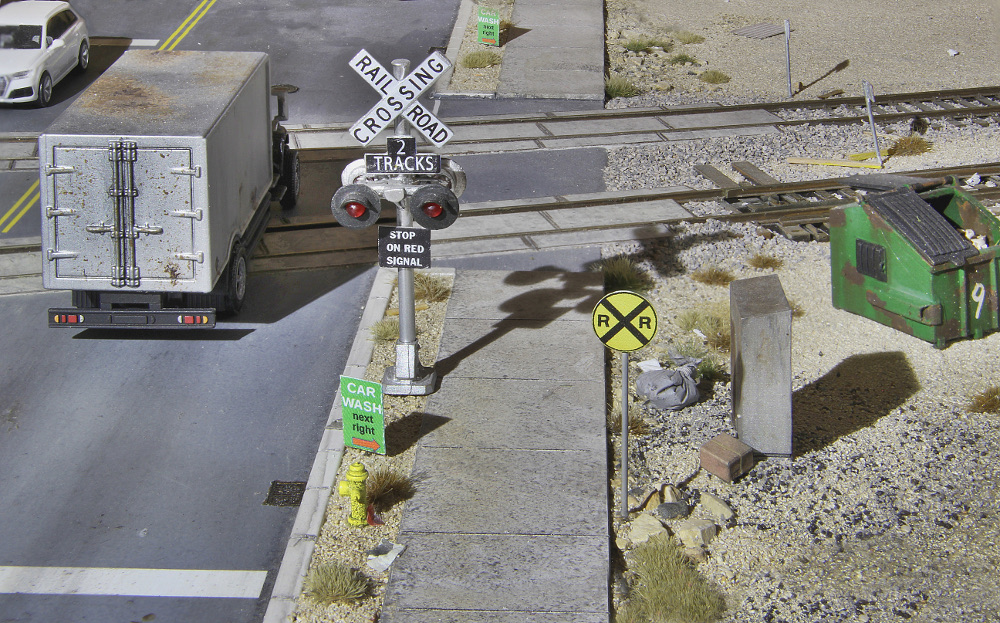 Power Poles
They are assembled from Precision Scale Models kits. After coloring and an acrylic varnish the power lines itself where glued down. They are all elastic and can pulled down to the ground without damaging anything.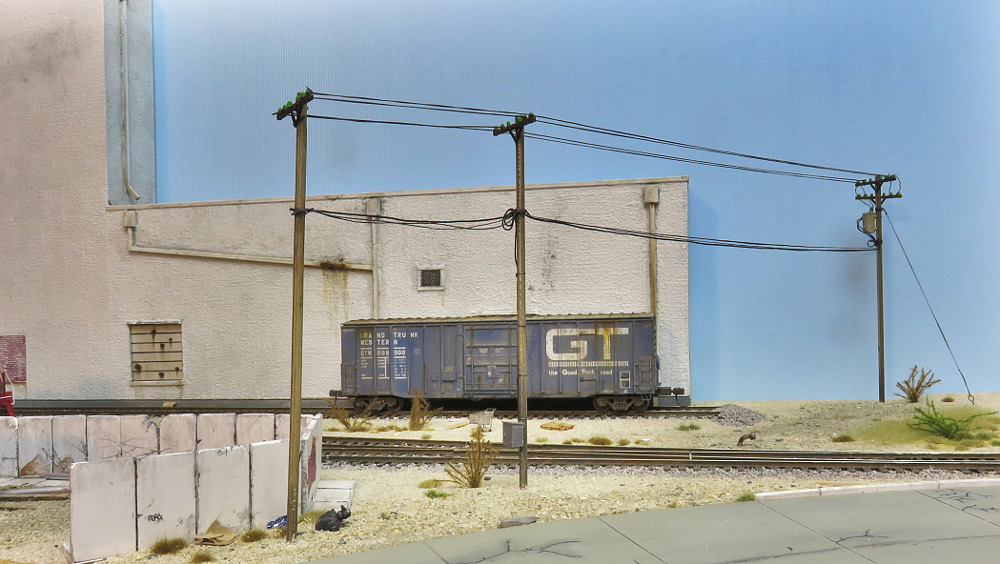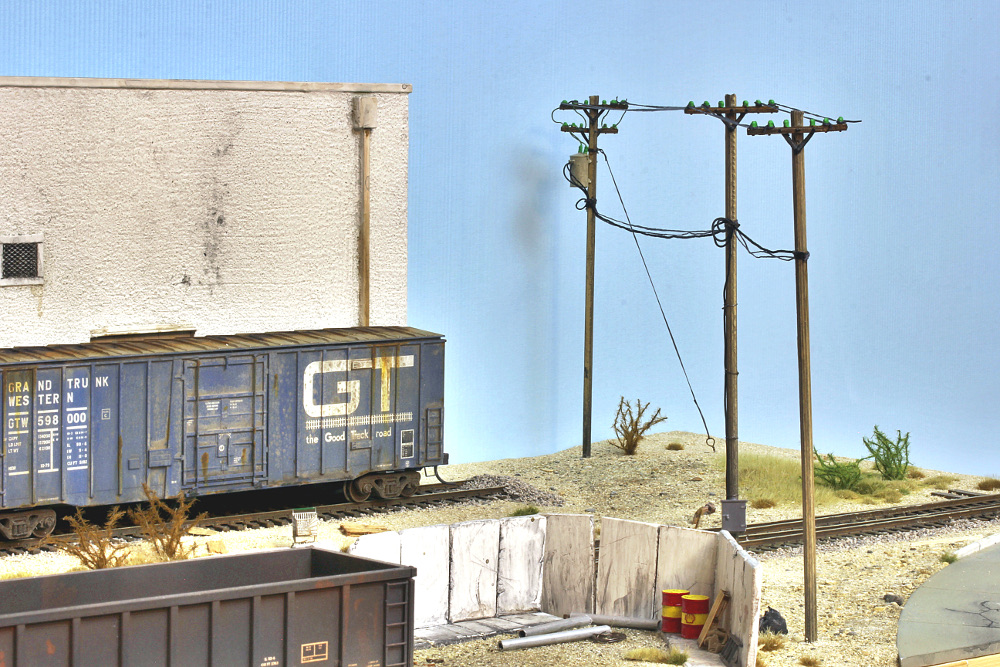 Roads
Concrete roads are made of styrene sheets, shown here with a base coat of primer: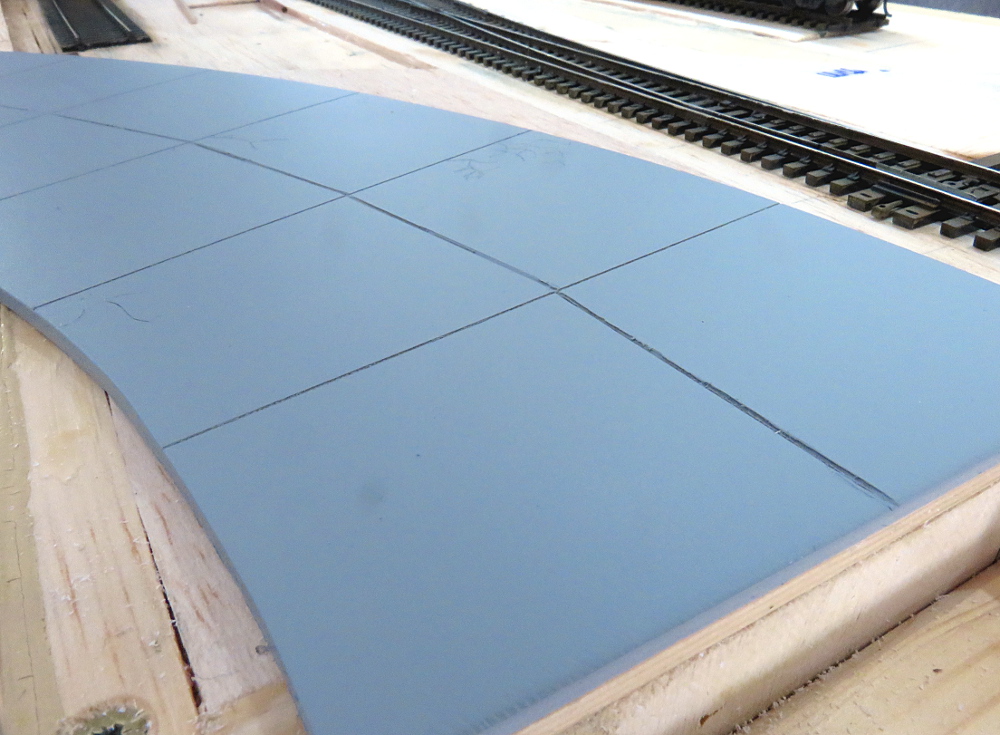 The finished road in place: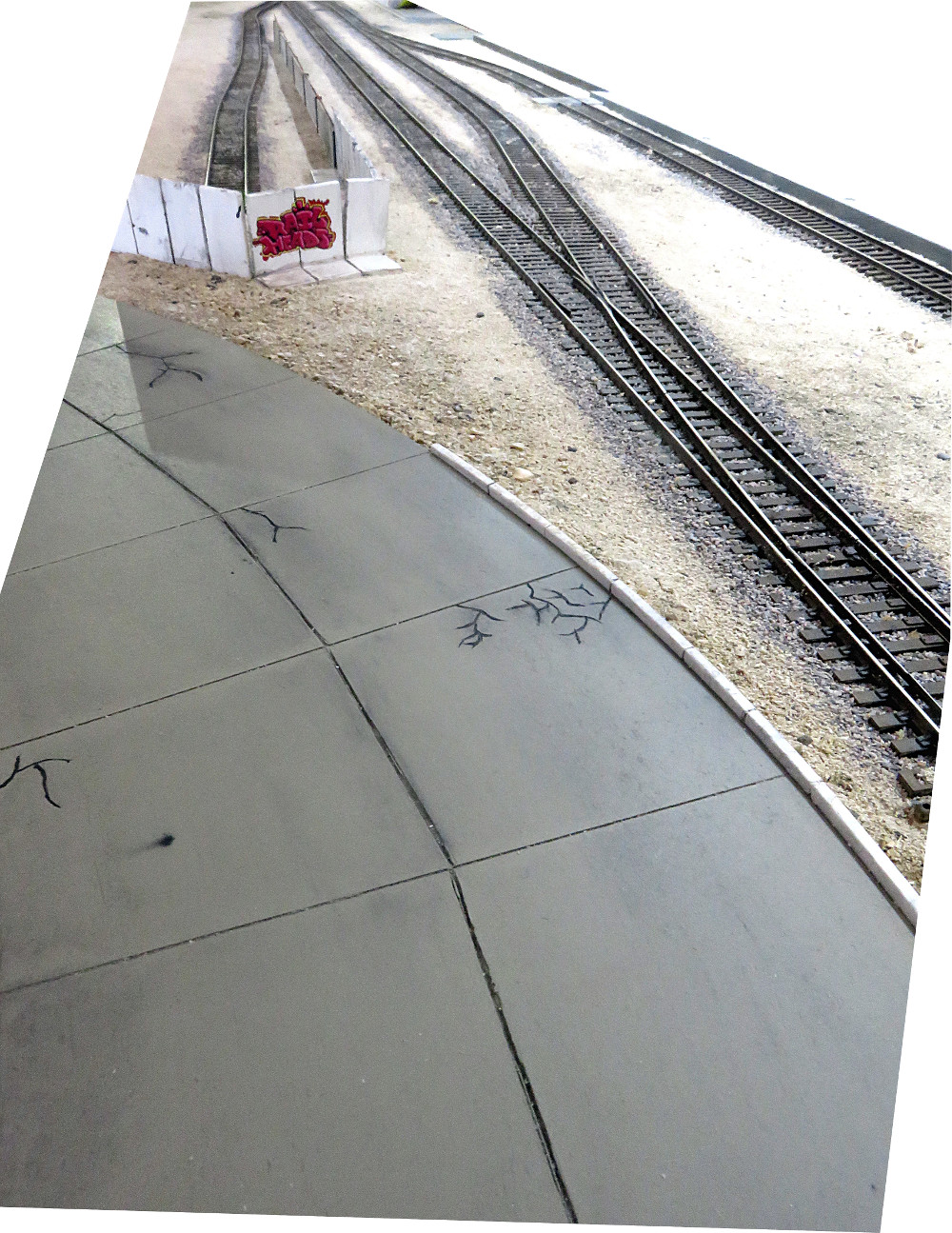 The roads at the grade crossing are also made of styrene sheets.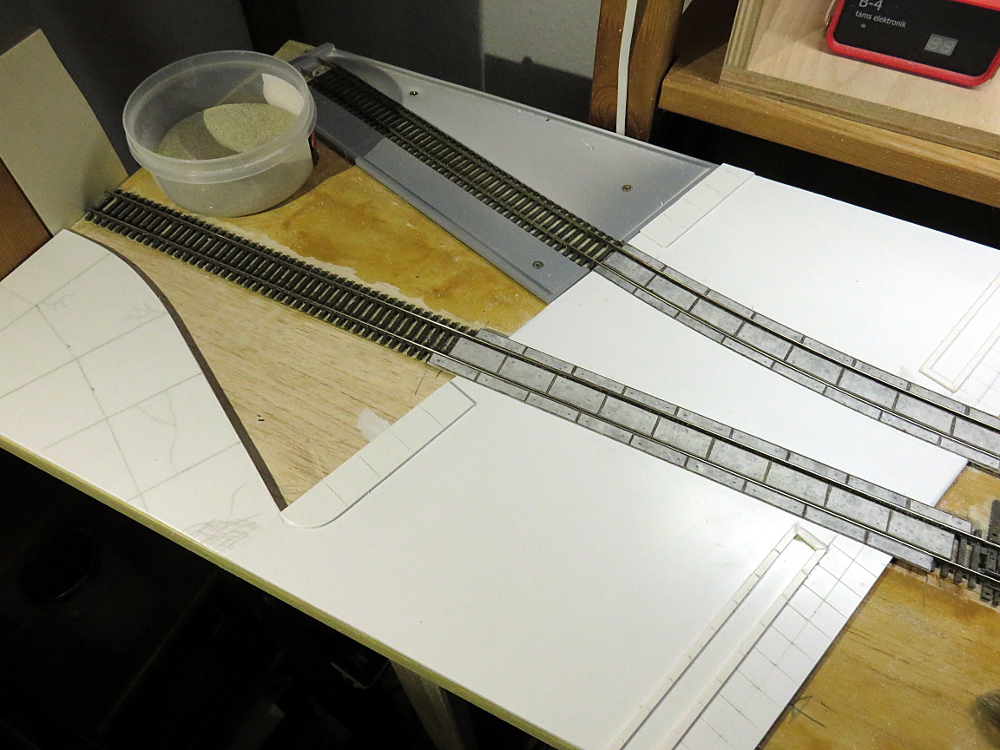 Paved roads are also made of styrene.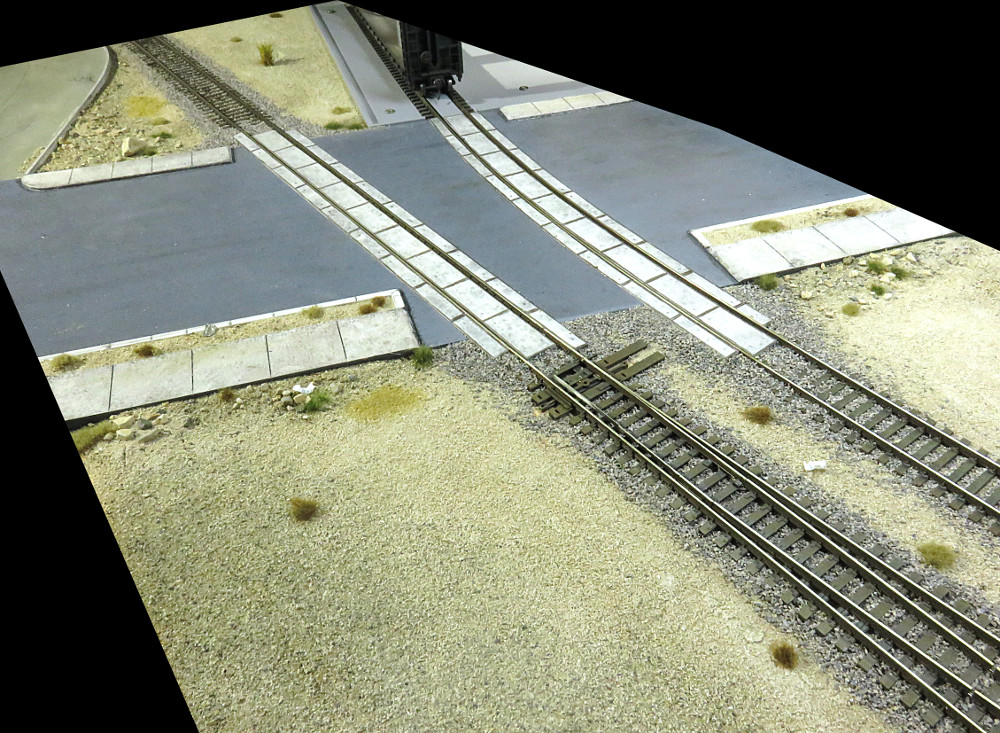 First I applied white primer. After drying I dabbed the different colors with a sponge on the road; first a dark gray, then medium gray and finally light gray.
Road markings are added as decals: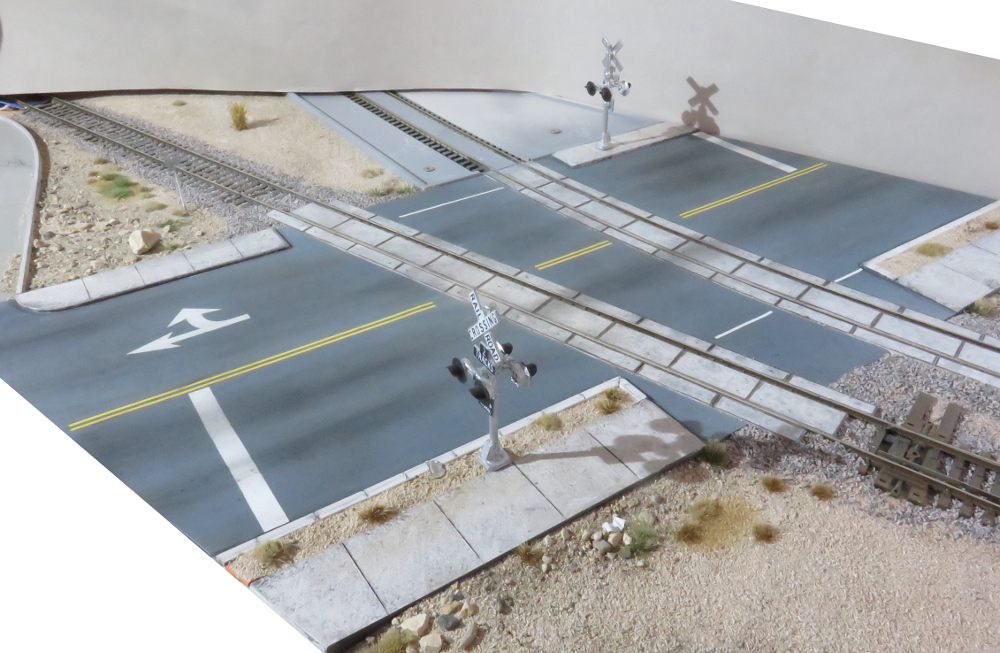 After drying everything was sealed with a matt acrylic varnish, then the road was weathered with some dry pigment powders, finally another coat of varnish protects the whole thing.
Dirt roads are made of dirt. :-)
Desert
Mainly used for the typical desert ground is chinchilla sand, bought at the local pet shop. It's glued down with a white glue - water mix. After dried completely I sand it with a rather coarse sandpaper to smoothen it a bit.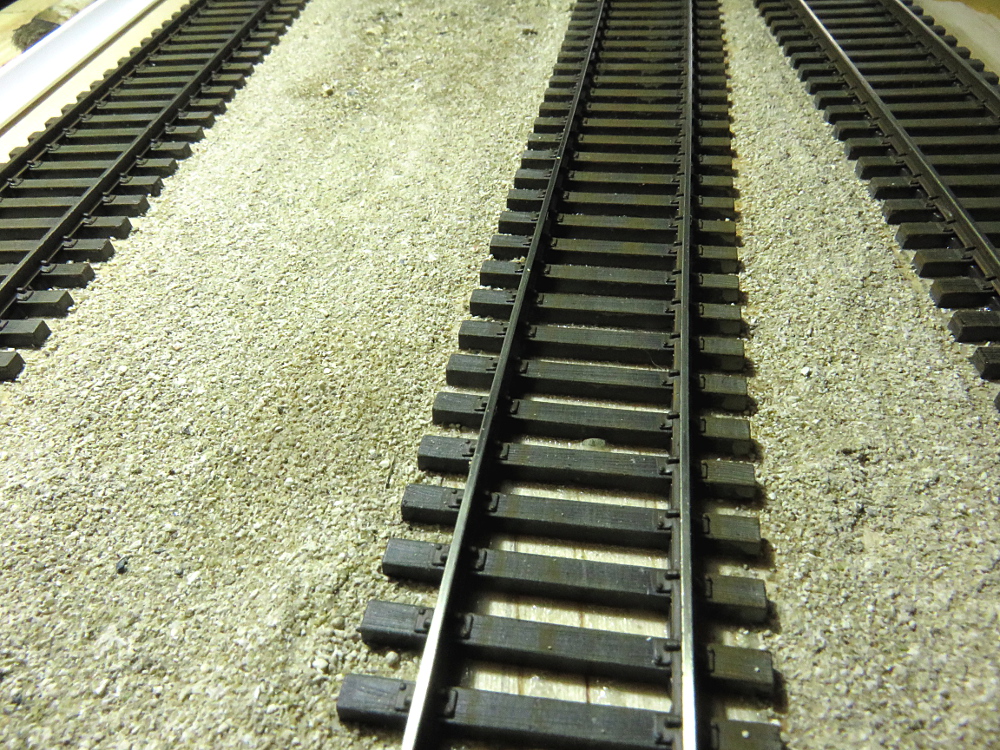 Finally some not-so-green plants are placed: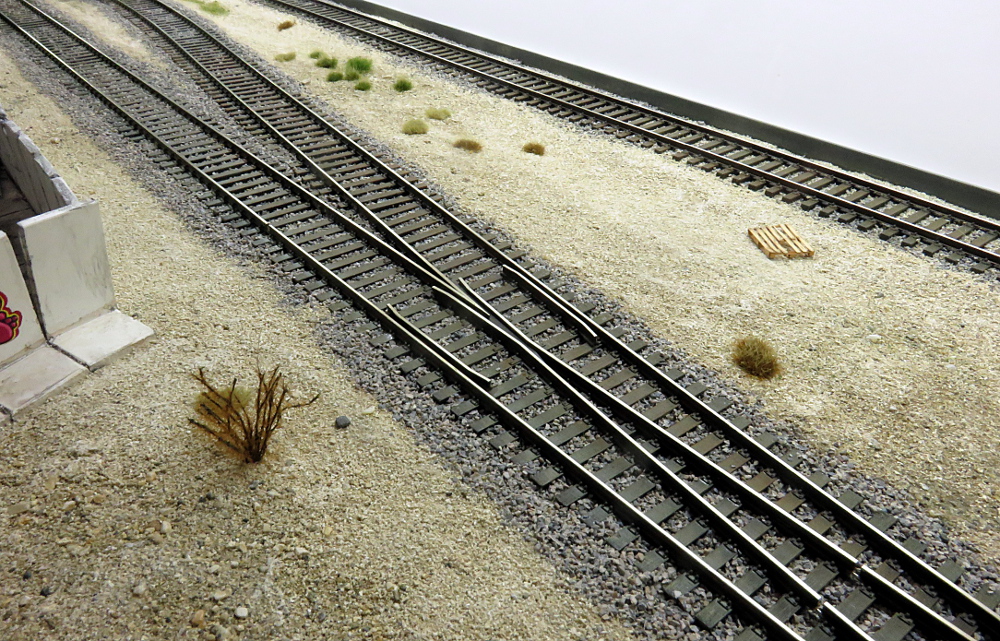 Even some static grass may be suitable: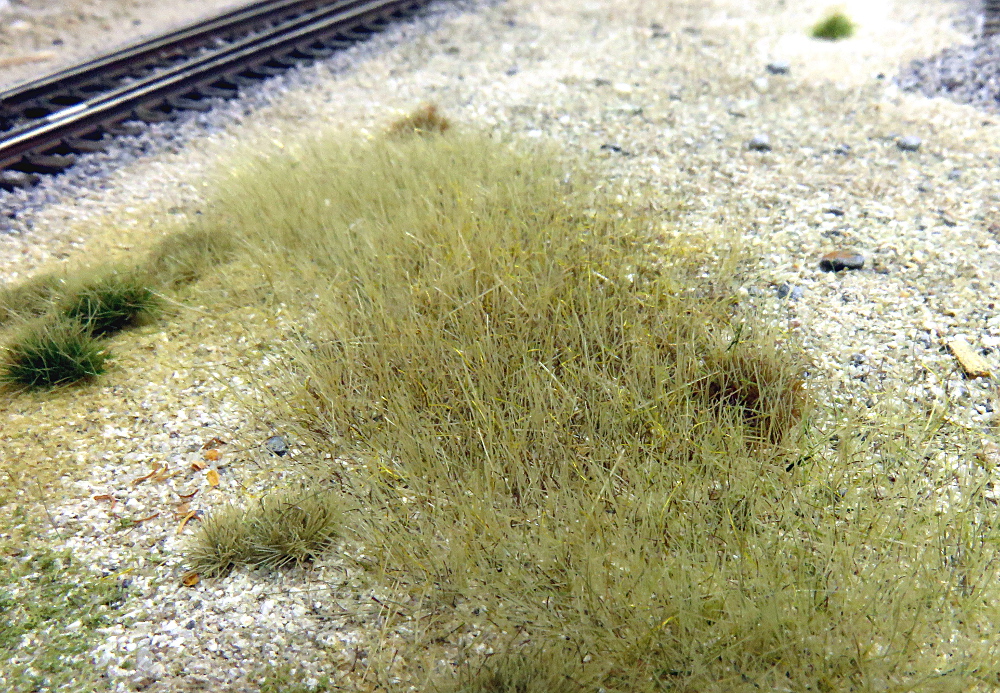 Track
Track is Peco Code 83, ties and rails are weathered with acrylic colors.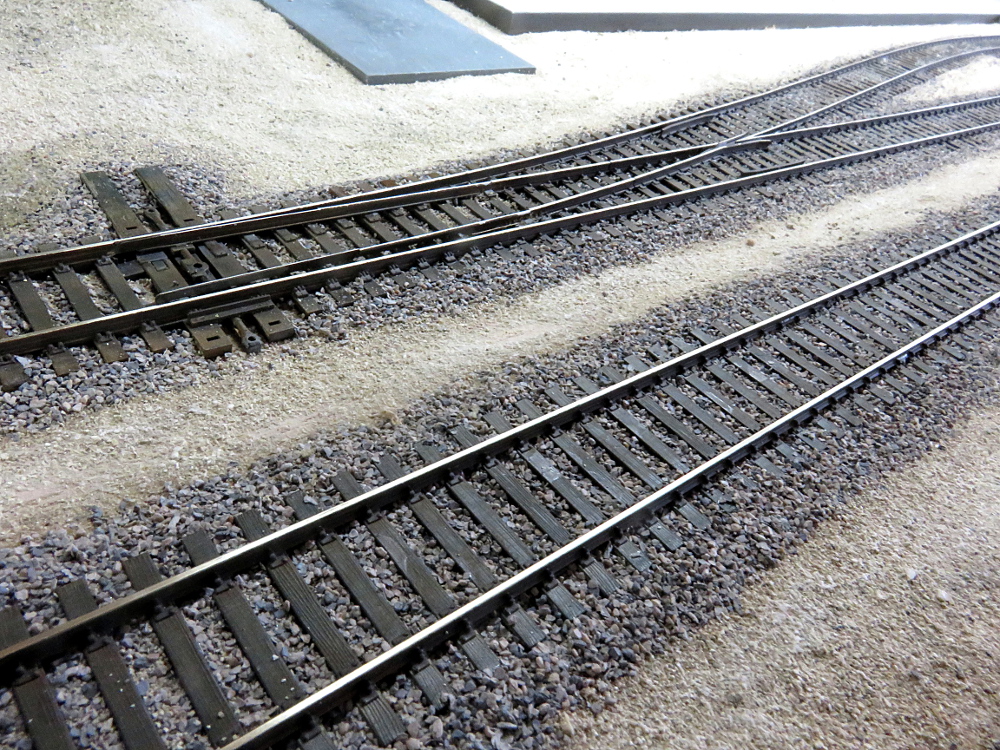 I used Woodland Scenics ballast and glued it down with diluted white glue. I made the effort not to get glue on top of the ties because white glue gets glossy when dry.