Peel grab
Once upon a time some strange life form landed on our planet - obviously through a wormhole from outer space, from the transparency planet where no color exists: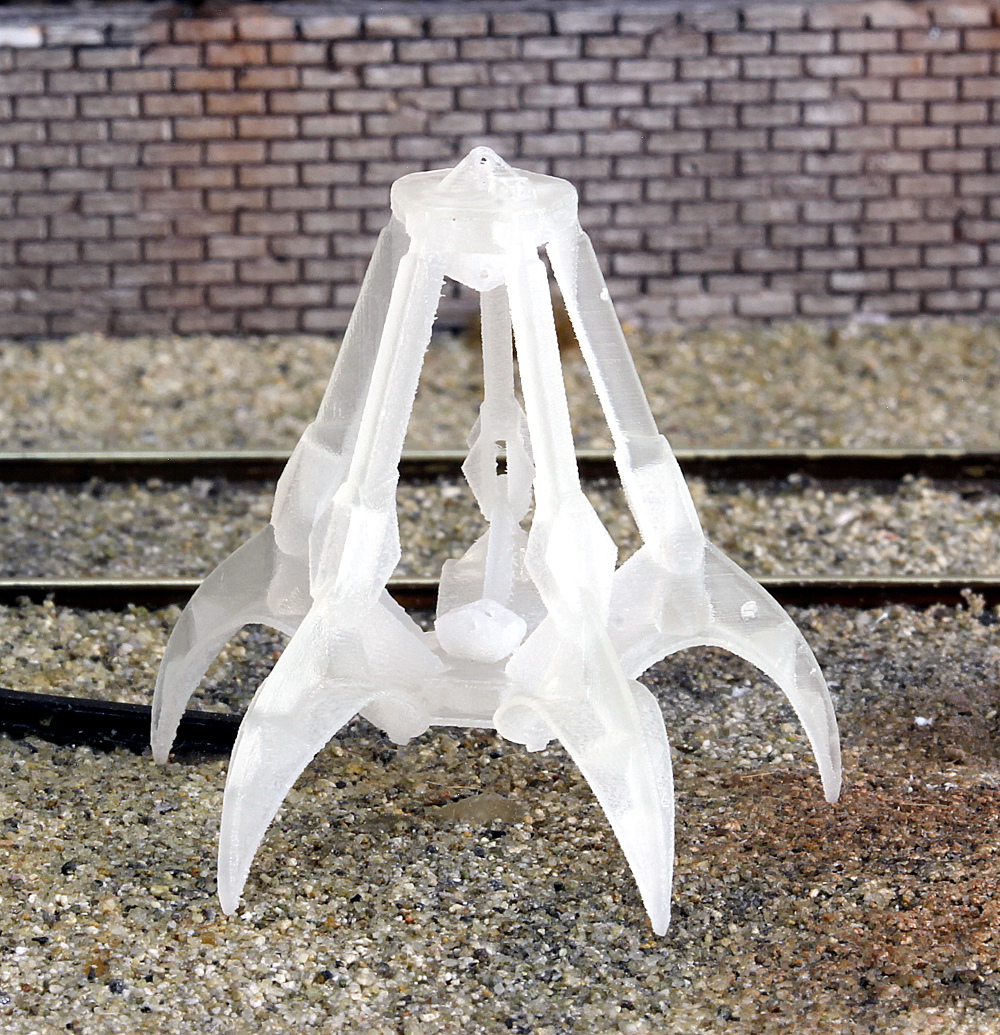 Not long after landing it transformed itself into this: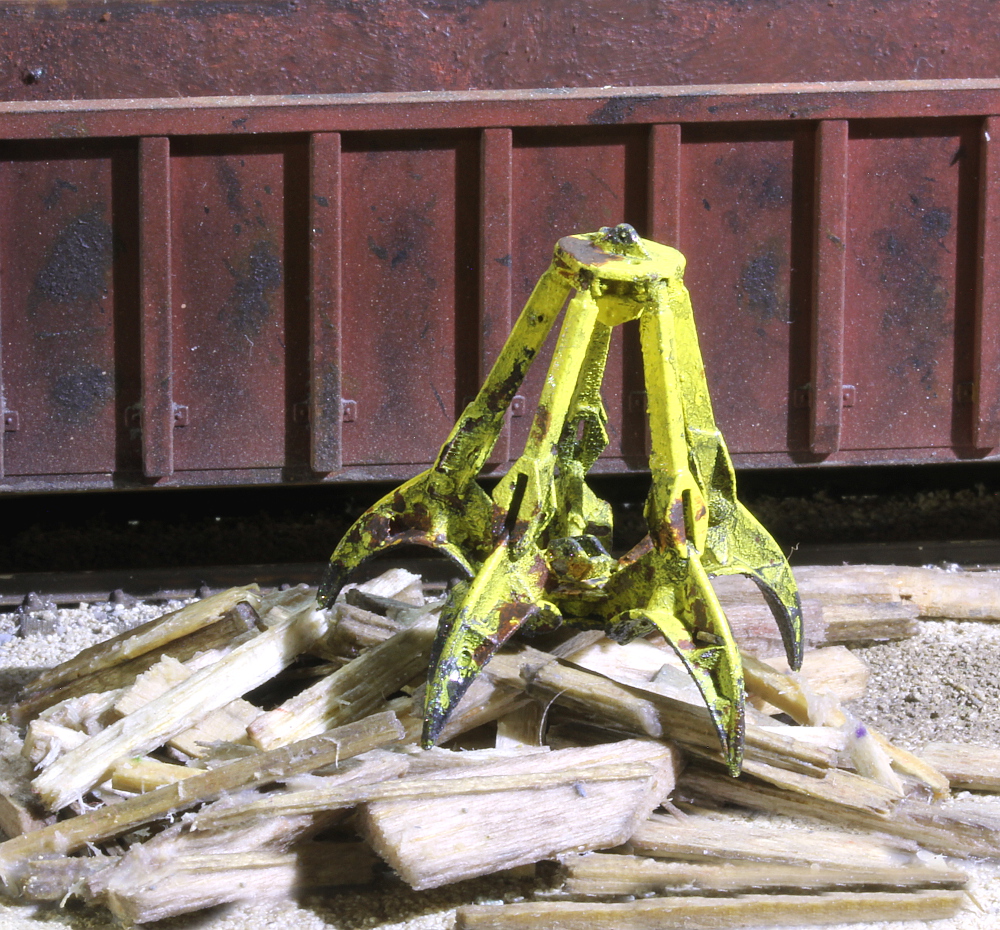 The long journey through space and time made it very hungry - it ate up all scrap wood lounging around as fast as possible. Finally it was full, tired and fell asleep: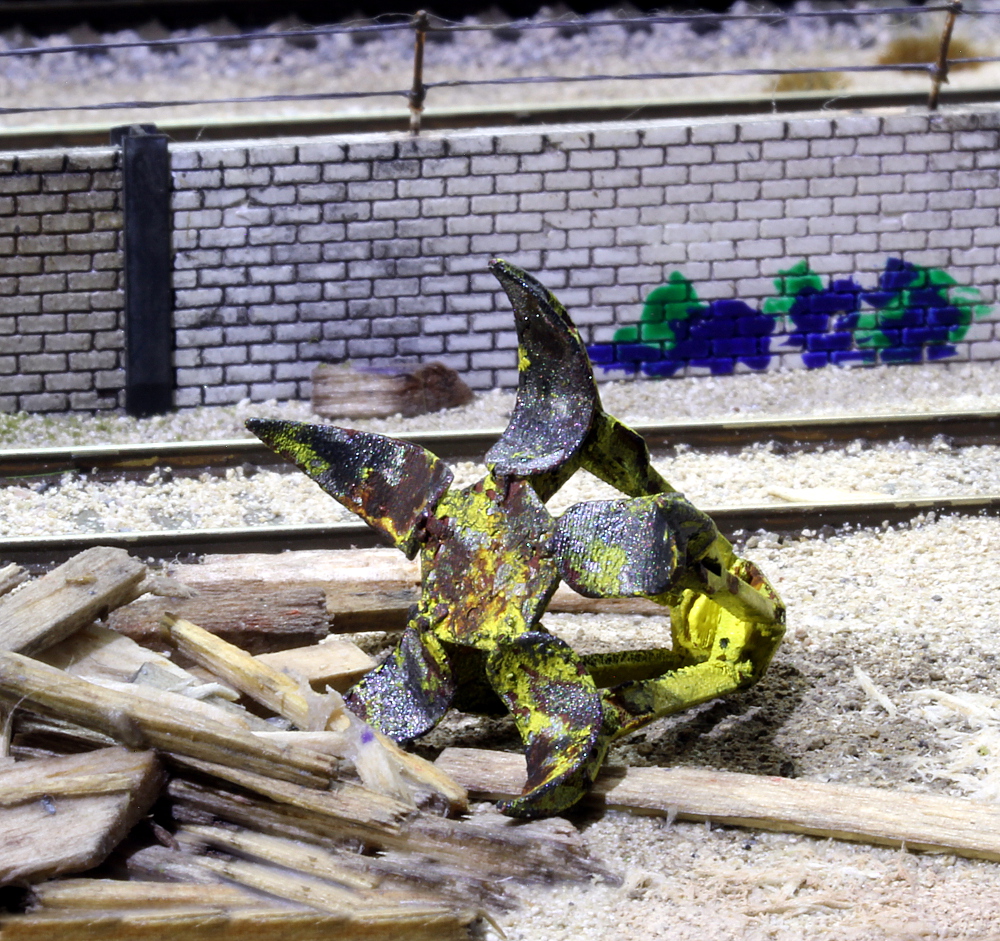 But it is lucky to have found a lovely scrap yard where it lived happily ever after - together with two-lid-big-mouth: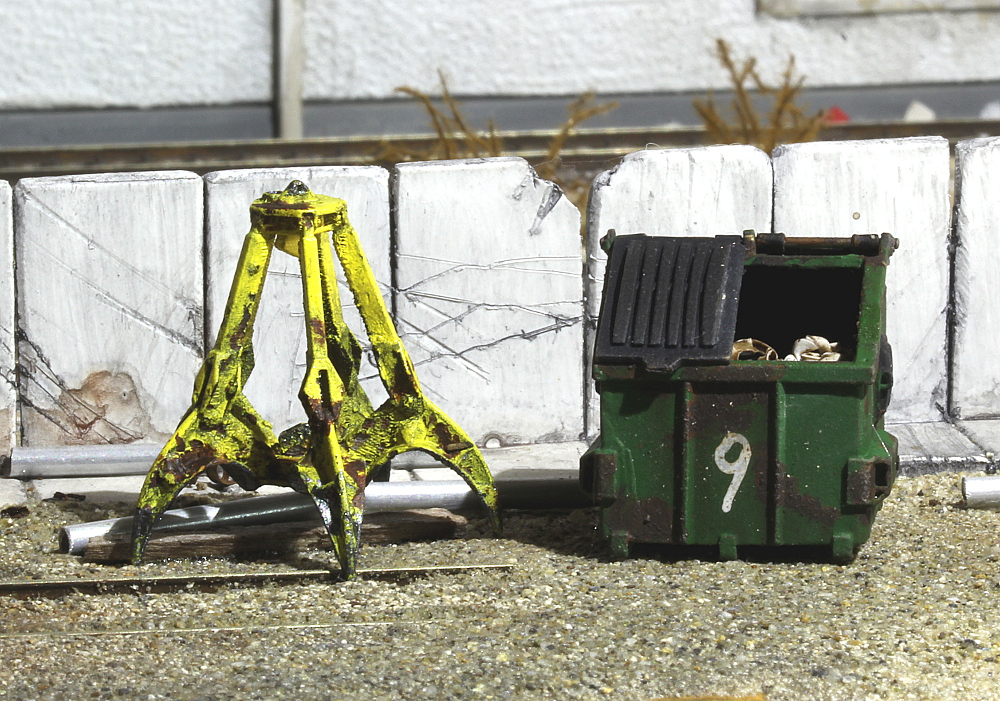 .
.
.
.
.
.
.
.
.
.
.
.
This peel grab was ordered at Shapeways. First a coat of acrylic primer in some rust color was applied. Then I made it wet and scattered some salt on it - and let this dry. A coat of yellow acrylic color followed. When dry I brushed it under water with a stiff brush to loosen the salt and to reveal rust spots. As a finish I weathered it as usual.